So far we have made a good review of what will change with Android in general terms. But version preview that already have developers spins fine in aspects such as the possibilities of Android for Work, Thus under control to separate personal and work with a single smartphone or tablet.
Up to 22 novelties and improvements come to the stable version of summer. Most of them are focused on improving security and increasing control by the system administrators in a company. But there are also a few that make easier and faster implementation and use.
Installation and first steps
On Google, you know that the first barrier to start using a new platform is the installation and configuration. That has enabled a Quick customization system using QR code which enter the parameters in a few seconds.
The most important thing is to determine what you can do and not with your hardware while using it in mode work, especially which applications can be installed and which networks can be connected. But it also gives rise to other more simple actions such as the possibility to insert colors and corporate logos of the company or establish a particular message on the lock screen of users that is prepended to the staff, if you have it.
In general, employers who established Android for Work are limitations on the normal use of the appliance to maintain well separate the personal information and the professional. To such an extent that, in this way, are blocked concepts such as the selection of wallpaper or modification of icons.
Security and control measures
The version for the work incorporates a initial layer of security further, equivalent but not identical to the staff. To choose authentication mechanisms are the same, always, pin, unlock pattern, or fingerprint. But there is a difference, and is the general administrator, which should be the technician of the company that manages the entire Android platform for Work, you can set a minimum to ensure a more secure password that.
For even more control over the content related to the company but without delaying the task, thus now offers the option to Always-On VPN, a direct connection to a virtual network specified in the boot time. Its raison d'etre is that on Android for Work Manager can bloquar access to other networks to selected applications.
You can go even further away, because both the user and the administrator have the option to disable Android for Work in a temporary terminal. Turn it off completely, so that its content is disabled for the rest of the interface. Their apps disappear from all menus, and freezes the notifications or vibration. In that case, Google asks developers it show apps that are unused with a distinctive as a greyish tone.
There are other mechanisms of centralized and remote control, as for example turning off data roaming, monitoring of beginning of session and startup of applications, hardware or faults State and the withdrawal of certificates and credentials. The user also has the possibility of limiting your device, for example, by disconnecting the location for business apps while it is still useful for your particular application.
Finally, and as a final measure of control on Android for Work, administrators are able to reboot devices remotely.
Use by the worker
Not all are limitations and protection, also there are some tweaks in its integration with the rest of the operating system that will facilitate your daily use by workers.
The first and most important is that smartphones and tablets with this mode will have a button on the toolbar of quick adjustments that turn on and off Android for Work. It serves to momentarily stop all related functions, both notifications and synchronization and the use of applications that are boxed in. It is not clear if whenever it again to get underway will ask additional security pattern.
Also brings a greater interplay between the personal and professional contacts list. Job applications are going to attend the contacts list if enables it the developer and the administrator consents it at the time of configuration. From the opposite point of view, the user will be able to decide if labour contacts appear in your particular agenda or not. In fact, Android N distinguish at all times between calls inbound professionals or private individuals and creates a single record for which belong to Android for Work.
Against all the efforts of control, user will also win certain agility improvements in secure environment via non-limited applications. If approved an app to manage certificates on it is not necessary to request more permissions to install them, and may even be that some there are apps with the power to manage other restrictions.
Limitation or protection
To know what is what can be done and what not, and even the motives of each restriction, Google offers administrators the option to include broader explanatory messages that complement the generic "illegal action" whenever users try to execute something blocked.
After little more than one year of life, Android for Work receives its first technical boost. Except for a pair of measures that will make it easy to use, almost all thing added is intended to prevent failures and that this dual use of the device ends up not having consequences. It has paint that Google has heard more than once this argument when it has presented its product companies.
Quite a few improvements to a project little-known at the moment, which is something advertising asking if Google wants to get further.
Gallery
Google adding more accessibility options to Android …
Source: www.talkandroid.com
LG Nexus 5X, Android N, Windows 10, f.lux and other hot …
Source: bgr.com
Brain N-Back
Source: play.google.com
Icon Color Filter
Source: play.google.com
New Nextbit OS will use Android N features to improve …
Source: www.phonearena.com
Infographic: Samsung and Google Deliver the Most Secure …
Source: www.slideshare.net
java – Android Treeview
Source: stackoverflow.com
Android for work on samsung devices v1 02
Source: www.slideshare.net
Nexus 6 Android Nougat N 7.0 Developer Preview 5 Review …
Source: www.youtube.com
Opinion: Besides tablet improvements, where is Google …
Source: 9to5google.com
French Belote
Source: play.google.com
Security, Productivity and Performance: All About Android N
Source: wccftech.com
Collector for ArcGIS
Source: play.google.com
Arcademics
Source: play.google.com
Android N Features Include Multi-Window Mode, Doze …
Source: techfrag.com
Android 7.0: What is Direct Boot, and how will it improve …
Source: www.androidcentral.com
Nexus 6P Android N Developer Preview – Review!
Source: www.youtube.com
Download BlueStacks N +Beta For Windows 10/8/7 2018 Latest …
Source: techvirgins.com
The Huffington Post App For Mobile And Tablet Available On …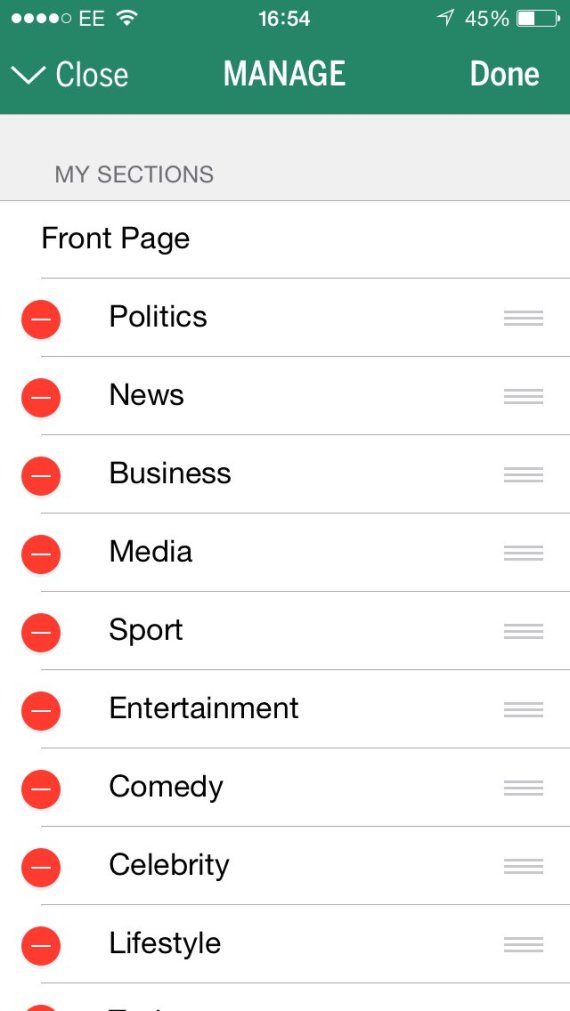 Source: www.huffingtonpost.co.uk
android
Source: stackoverflow.com